Learn More About the People Behind Keysville Mobile Veterinary Services
Keysville Mobile Veterinary Services is owned and operated by Carolyn Cornett, DVM, an experienced and compassionate veterinarian dedicated to enhancing the relationship between pets and their owners.
Carolyn Cornett, DVM
Practice Owner, Lead Veterinarian

Dr. Carolyn Cornett received a bachelor's of science degree in biological sciences from Stanford University, where she graduated with honors. She earned her doctorate in veterinary medicine from the University of California at Davis, and completed a small animal medicine and surgery internship at Oradell Animal Hospital in Oradell, New Jersey.
Although Dr. Cornett has achieved top honors in academics and clinical training, her greatest joys in her more than 20-year veterinary career have been getting to know unique individuals—both two- and four-legged—and supporting the relationships between pets and owners. One of her proudest career accomplishments happened while doing volunteer work with the Office of Emergency Management in Bergen County, New Jersey. She developed the first emergency evacuation/preparedness plan to include animals in the state of New Jersey.
Dr. Cornett is a member of the American Veterinary Medical Association, the Maryland Veterinary Medical Association (MVMA), the Western Maryland Veterinary Medical Association (WMVMA), and the American Animal Hospital Association. Starting in June 2017 she is the representative for WMVMA to the MDVMA, which oversees legislative actions involving animal issues and the veterinary committee as a whole. Dr. Cornett has completed certification in the Fear Free Training Program.
When Dr. Cornett is not taking care of your lovable companions, she is enjoying her family and her own dog and three cats.
Leigh Pusateri, DVM
Associate Veterinarian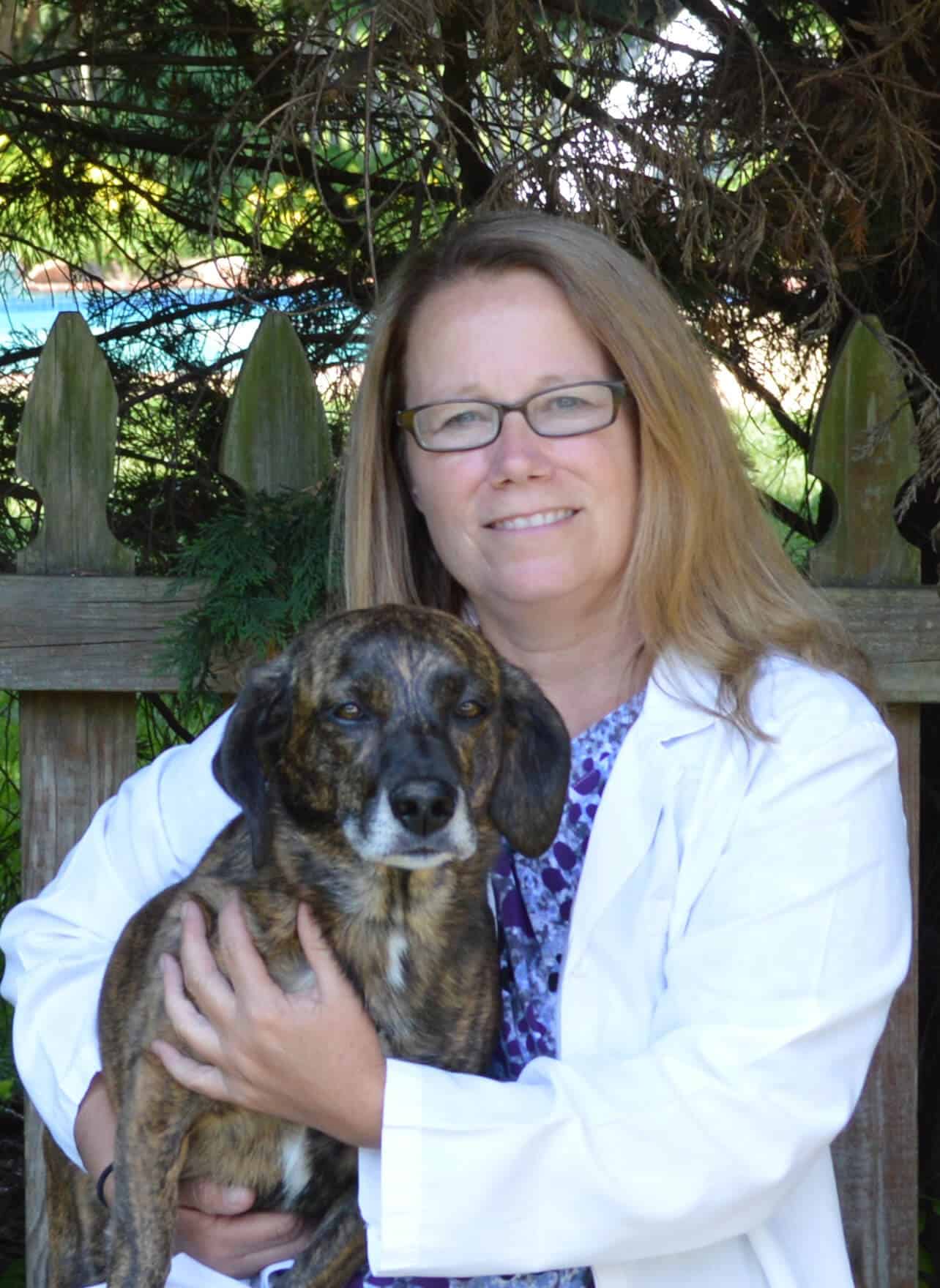 Dr. Leigh Pusateri joins KMVS with over 20 years of small animal clinical experience. She obtained her veterinary medical degree from The Ohio State University in 1994, was proclaimed the Outstanding Small Animal Intern at the North Carolina State University Veterinary Teaching Hospital in 1995, and practiced small animal emergency medicine at the Anne Arundel Veterinary Emergency Clinic until October of 2000. Since then she has worked in small animal general practice, provided veterinary services for a non-profit animal shelter and consulted for Center Pet Pharmacy.
We are privileged to have her on board!
Melissa
Client Service Specialist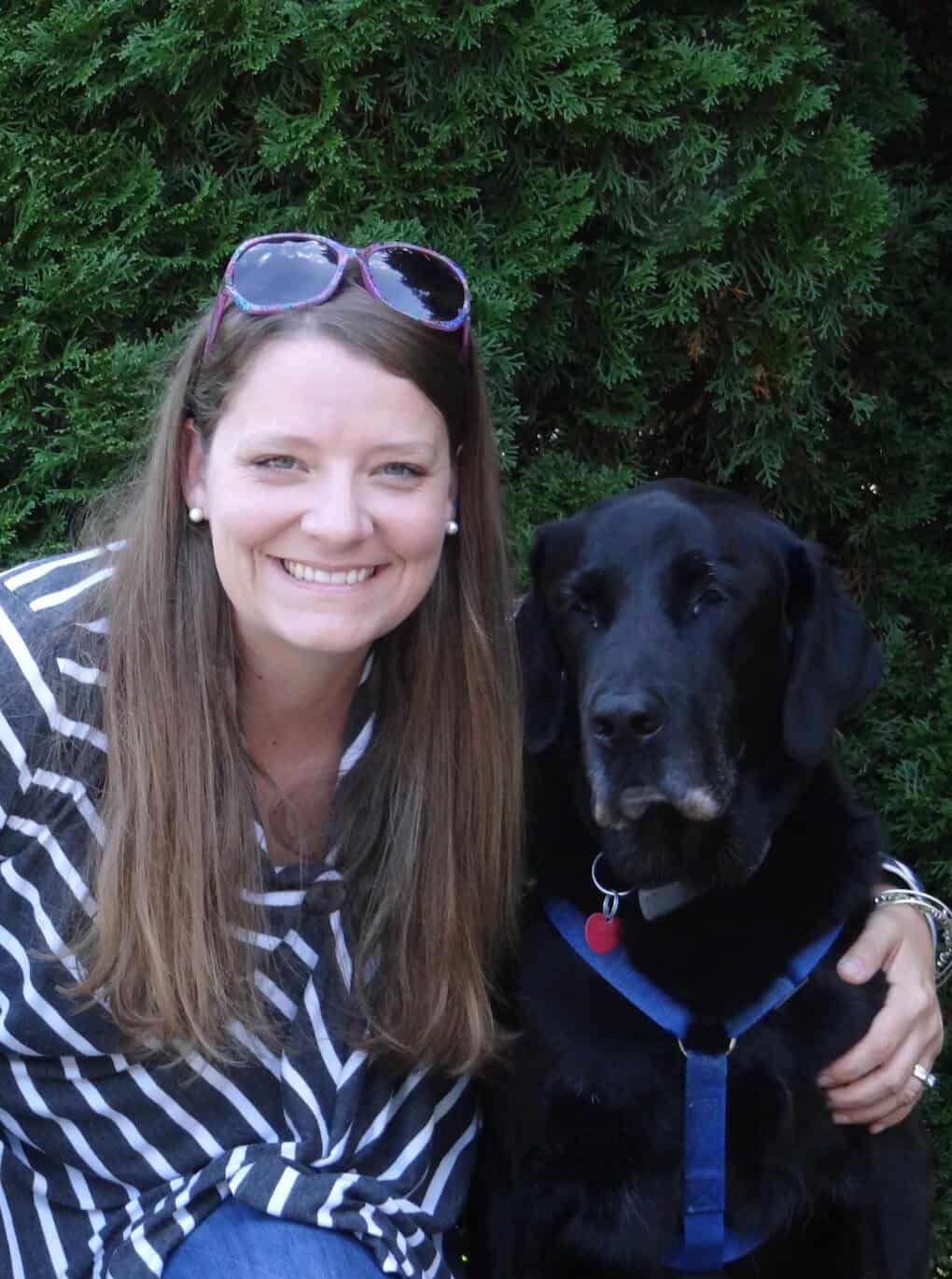 Melissa is pleased to join the Keysville Mobile Vet team as of September, 2016! With an Associate's Degree in Early Childhood Education, she has been working in a Client Service role for over 15 years, 3 of those in veterinary hospitals and emergency clinics. Her strongest suits are providing professional and compassionate care to our animal loving clients on the phone and online, as well as managing our medical records and follow up calls. As an animal lover herself, she thoroughly enjoys in-home care for her 3 cats and Labrador Retriever. When she's not assisting our clients, she spends time with her family and enjoys watching her 2 children play sports.
Kelly
Veterinary Technician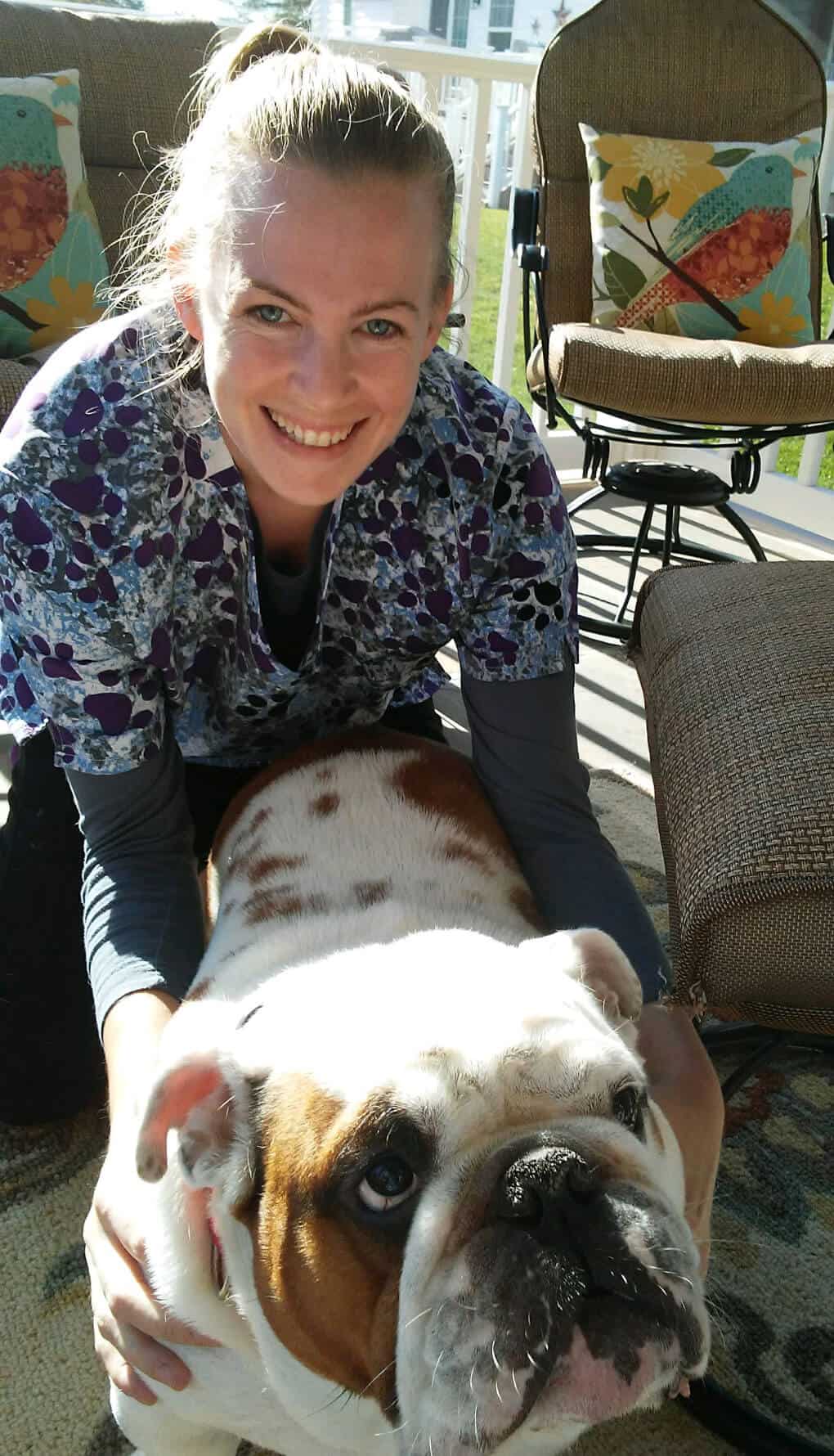 Kelly is an RVT and has worked in the field since 2002. She graduated from UMD School of Nursing in 2004 and has enjoyed caring for both humans and animals. Kelly is married with 2 children and has a house full of animals. She has 3 dogs, 2 cats, a pet mouse and 2 fish. In her free time, she enjoys spending time with her family, drawing and taking classes at the gym.
Joan
Veterinary Technician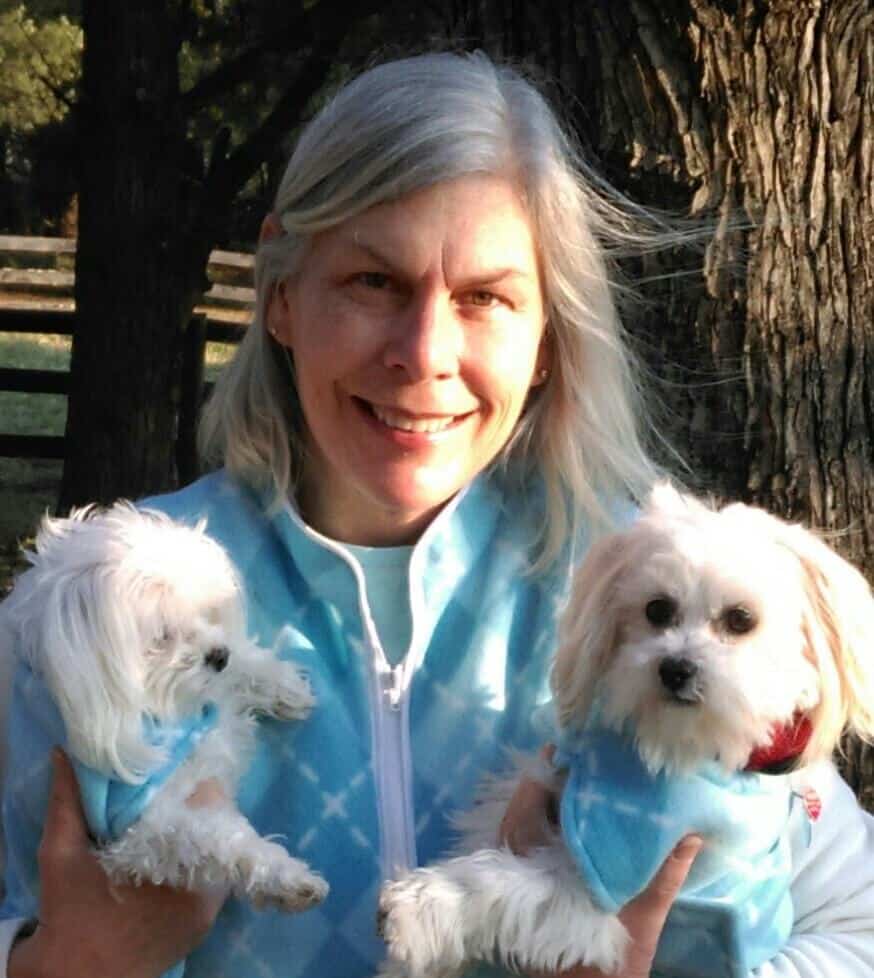 Originally from California, Joan has been a small animal veterinary technician for 30 years and was a registered Veterinary Technician (RVT) in the state of California. A few years ago, she moved to the East Coast to be closer to family.
In her leisure time she enjoys hanging out with her 2 dogs, cooking, hiking and she crochets – dog sweaters amongst other things!
Ashley
Relief Technician
We are pleased to have Ashley as a relief technician and assistant for our nail trim clinics in Carroll Vista. Ashley grew up in Silver Spring, Maryland. She worked as a veterinary technician in a private small animal hospital for 6 years before starting her own pet sitting business. In 2008 she moved to the Keymar area and founded Ready Pet Go, which provides dog walking and pet sitting services in the Frederick and Carroll County region. Visit her website at www.readypetgomd.com for more information. She also fosters cats for the Carroll County Humane Society in her own home. She and her family have adopted 2 of those cats and enjoy watching their antics.
"The most compassionate, professional, affordable, and flexible veterinarian
 business in the World! We love you!"
— Liz Haff

"Friendly, compassionate, caring and wonderful people. Dr. Cornett is the
 best!"
— Constance Warehime Welsh

"Dr. Carolyn Cornett provides excellent and professional care for our family
 cat. She is approachable and easy to talk to. She answers all of our
 questions thoroughly. We are extremely satisfied and like the fact that
 she comes to our home to provide personal treatment for our cat in her own
 environment."
— Anna and Mike

"With complete faith and trust in their loving knowledgeable care, I highly recommend Keysville Mobile Vet to anyone who wants the best care for their furry family members with the added convenience and comfort of staying at home."
— The Robinson Family, Carroll County, Maryland

"We would highly recommend KMVS to anyone looking for outstanding
 care for their pet(s)."
— Sherry

"Rufus, Lulu, and Natasha think it's great that they no longer have to fight to get in a carrier to go to the vets.  Dr. Cornett and Jen come to them for monthly nail trim and their annual check ups. "Mom" especially thinks it's great!"
— Nancy Norris

"I became acquainted with Keysville Mobile Veterinary Services and Dr. Carolyn Cornett about two years ago when I responded to an advertisement. I was delighted to learn that she routinely made "house calls". I found Dr. Cornett to be very professional knowledgeable and reasonably priced."
— Anonymous

"When my 12-year old dog "Tassie" had a stroke last year after normal business hours, Dr. Cornett responded immediately dispensing multiple injections, took blood samples and started an IV. She returned late that evening, initiated another IV treatment and counseled me on my various options allowing me to select my preferred choice. It was obvious to see that Dr. Cornett was sensitive and lovingly cared for Tassie and I am honored to share my unqualified endorsement. On Tassie's recent birthday, Dr. Cornett showed up to deliver a birthday gift for Tassie - a new toy!"
— Richard French

"My prayers were answered the day my Shadow had her first appointment with Dr. Carolyn Cornett.
While numerous other veterinarians could not tell me what was wrong with Shadow, Dr. Cornett got Shadow's diagnosis of Addison's Disease correctly on the first visit. The other veterinarians did not even think of testing Shadow for this medical condition. I can only speak in superlatives when talking about Dr Cornett. She is the best, most caring, most skillful and most accommodating veterinarian to which I have ever taken a pet! Dr. Cornett provides the highest quality care in the most compassionate matter to both the pet and the owner. Thorough exams and taking time to explain each and every possible treatment option is Dr. Cornett's normal style of practicing medicine. This past fall I moved out of Carroll County to another state. I know one of the greatest losses for both my pets and myself is the lost of Dr. Carolyn Cornett as our veterinarian. There is no way I will never find a Vet as wonderful and knowledgeable as Dr. Carolyn Cornett. Carroll County is extremely lucky to have her."
— Lynn White